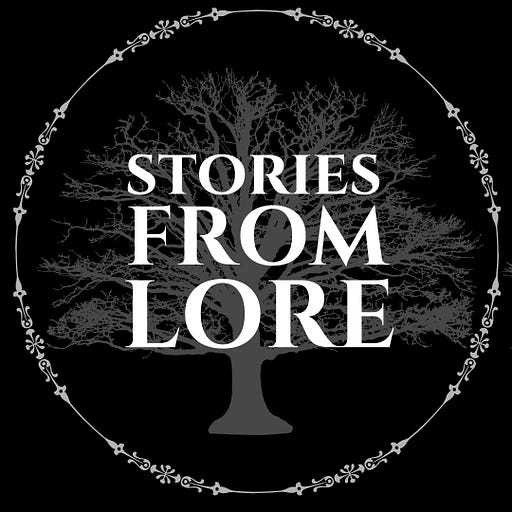 Mar 19, 2021 • 37M
Bonus Episode - Ancestor Stories - The Italian Skull Cult
Merry Met virtual traveller and welcome to Stories From Lore. A monthly podcast that invites you to 'Rewild Yourself Through Story,' by exploring nature, folklore and the stories it inspires. My name is Dawn Nelson and I am an author and professional storyteller.
Today's episode is a bonus episode which explores the stories and folklore that was handed down to us as children.   My guest today is a friend whom I have met through storytelling and who has been kind enough to agree to share these stories with us. She lived for a while in Naples and has Italian relatives. She has many stories of the way in which Italian culture relates to death and as she is able to speak Neapolitan, she has been able to research a fascinating tradition from Naples called the Italian Skull Cult, which she shares with us in this episode as well as some of the anecdotes and urban legends she heard as a child.    The subject of death is very personal and during this conversation we have tried to impart these anecdotes and stories with care and respect but these are obviously our own opinions and there are some concepts within this podcast that may not be suitable for younger members of the family.   I found this whole conversation absolutely fascinating and I hope you do too. I passionately believe that these anecdotes from our oral histories should be preserved and passed on and podcasts seem the perfect way to do this.   If you enjoy this episode and have a story passed down through your ancestors or of a place where you live or used to live, that you would like to share, then please do get in touch as I would love these episodes to become a series within 'The Stories From Lore Podcast.'
To 'Rewild Yourself Through Story', join me on Patreon for digital zines, audio stories, book reviews, digital downloads, folklore and extended episodes of the podcast.
For more stories woven with folklore and the old ways you can find me via the following channels:
www.facebook.com/ddstoryteller
www.instagram.com/dd_storyeller
Join the Stories From Lore group for Facebook lives, behind the scenes, folklore, music and books.
www.facebook.com/groups/storiesfromlore
Music Attribution:
Midnight Tale by Kevin MacLeod (incompetech.com) licensed under Creative Commons: Attribution 4.0 license http://creativecommons.org/licenses/by/4.0/
Sound Effects via www.orangefreesounds.com